A NEW OUTREACH CAMPAIGN
He Gets Us
He Gets Us is a new campaign sponsored by the Servant Foundation happening in multiple cities with the aim of sparking curiosity, discovery, and connection around the person and teachings of Jesus.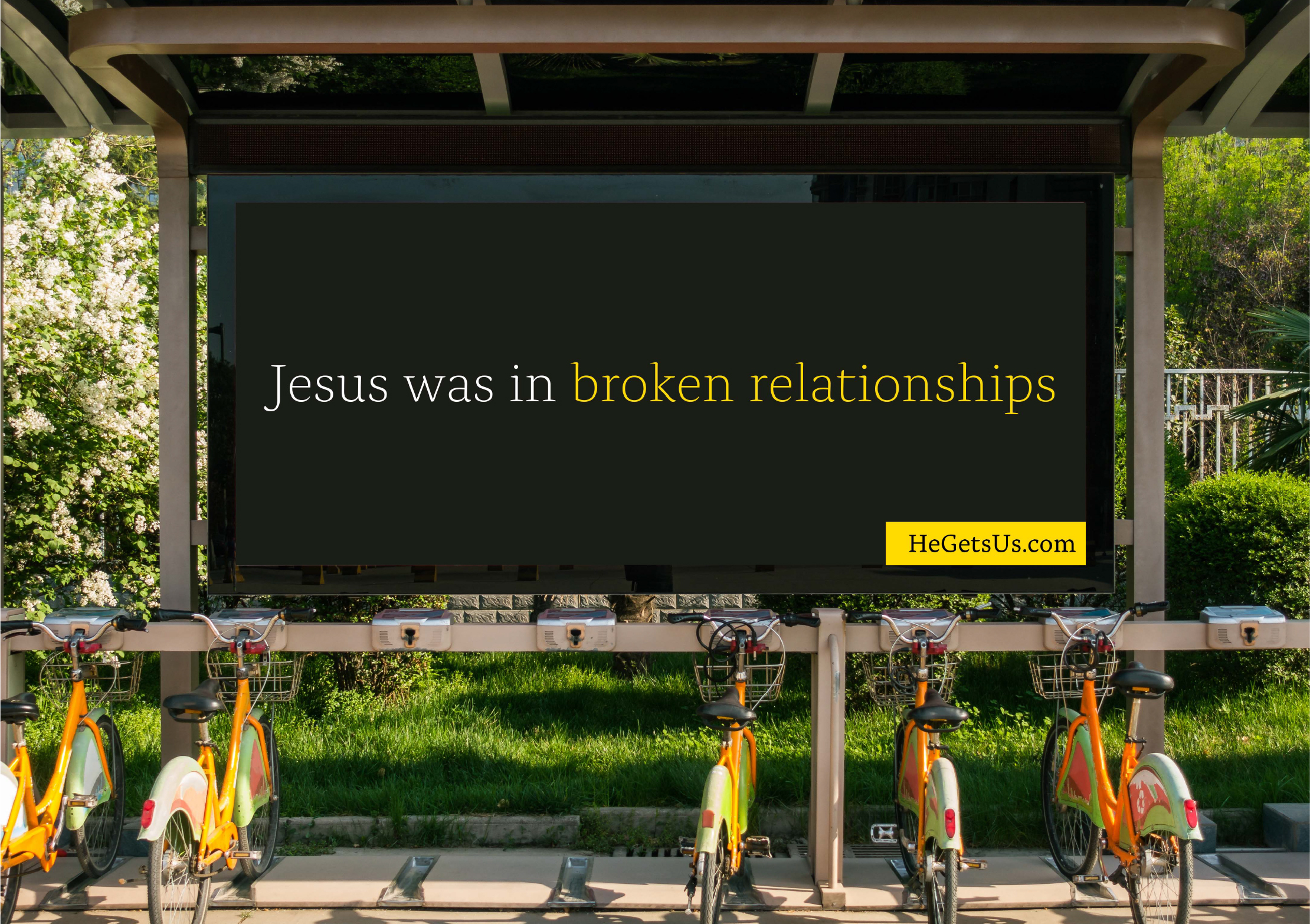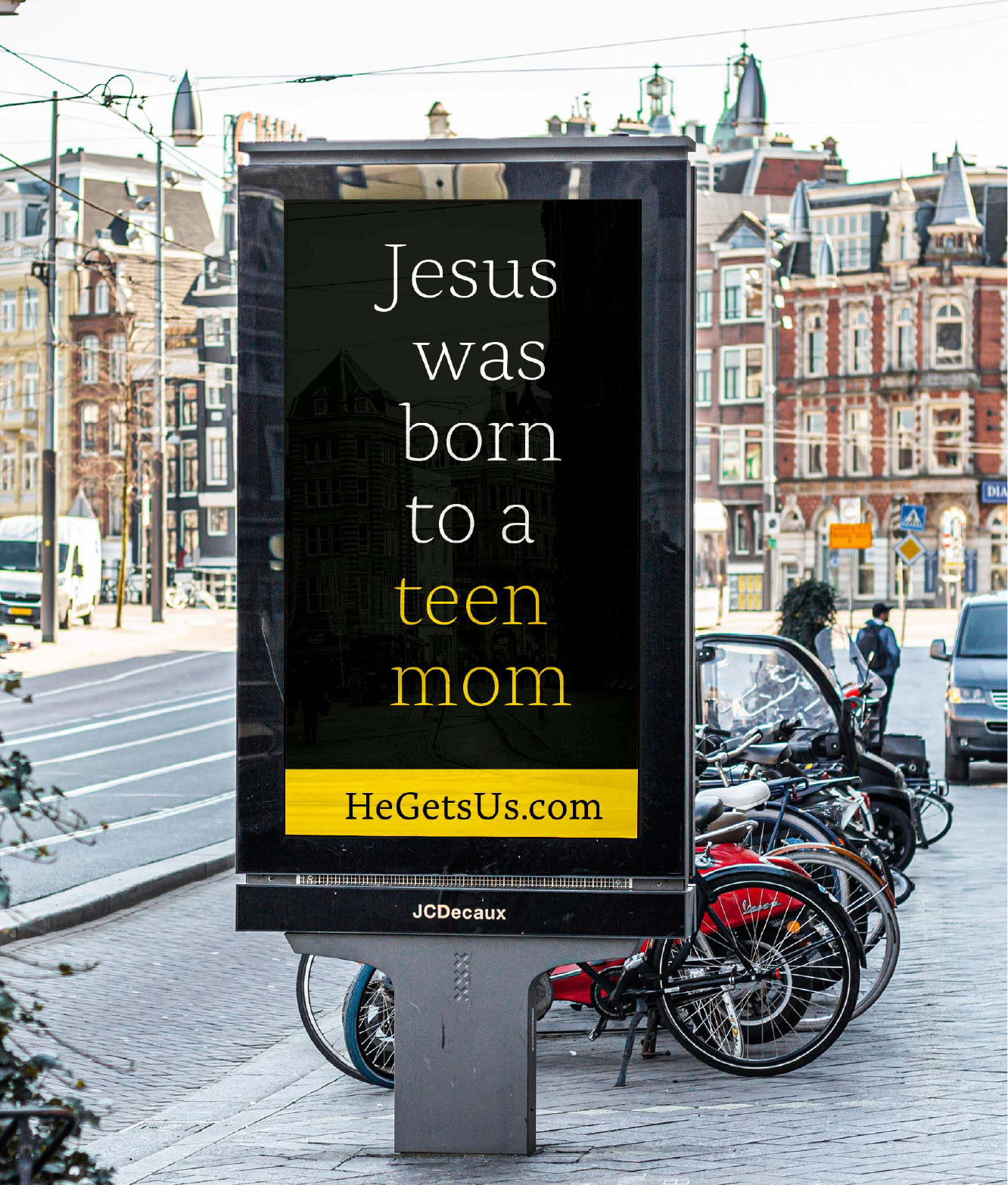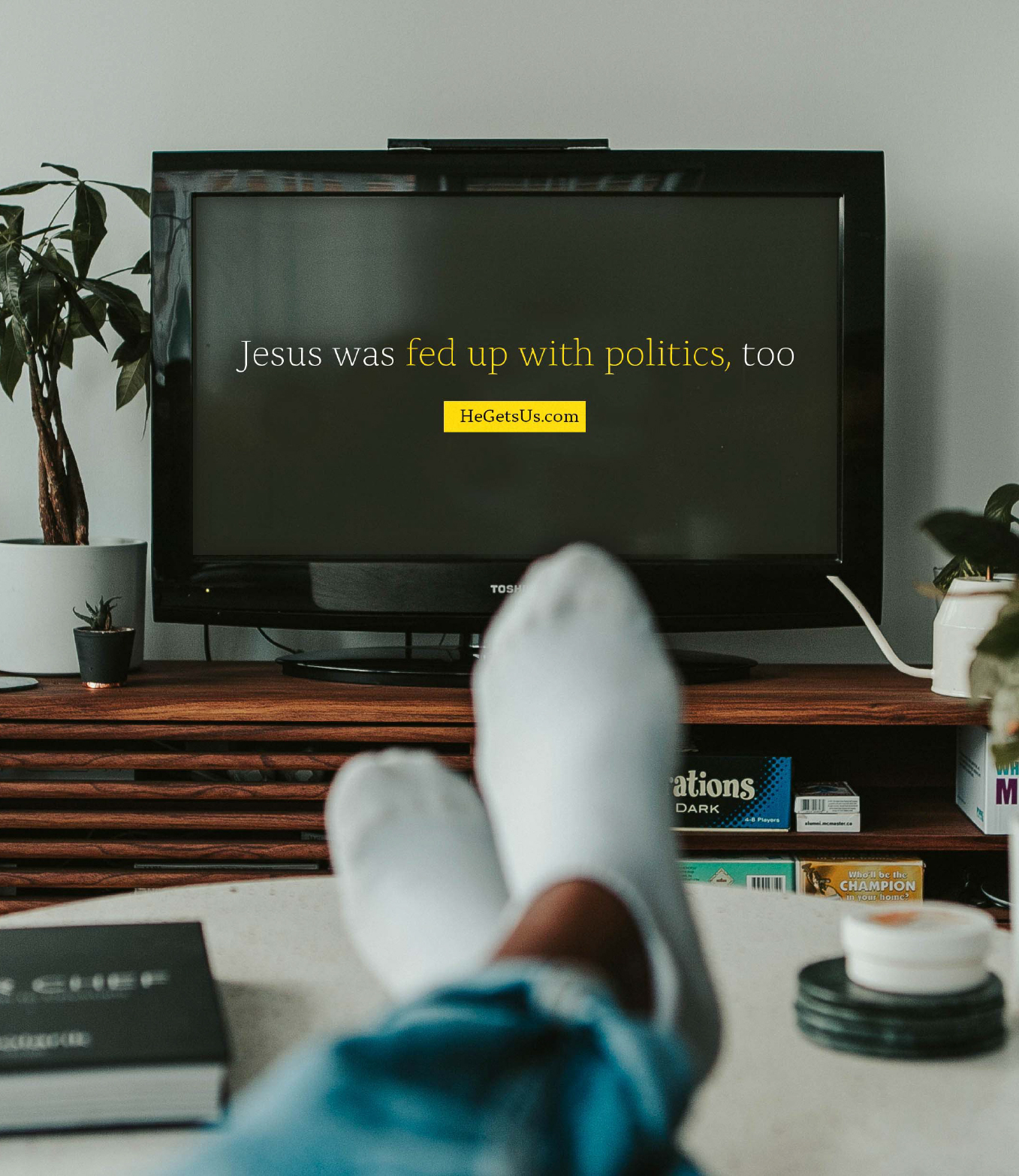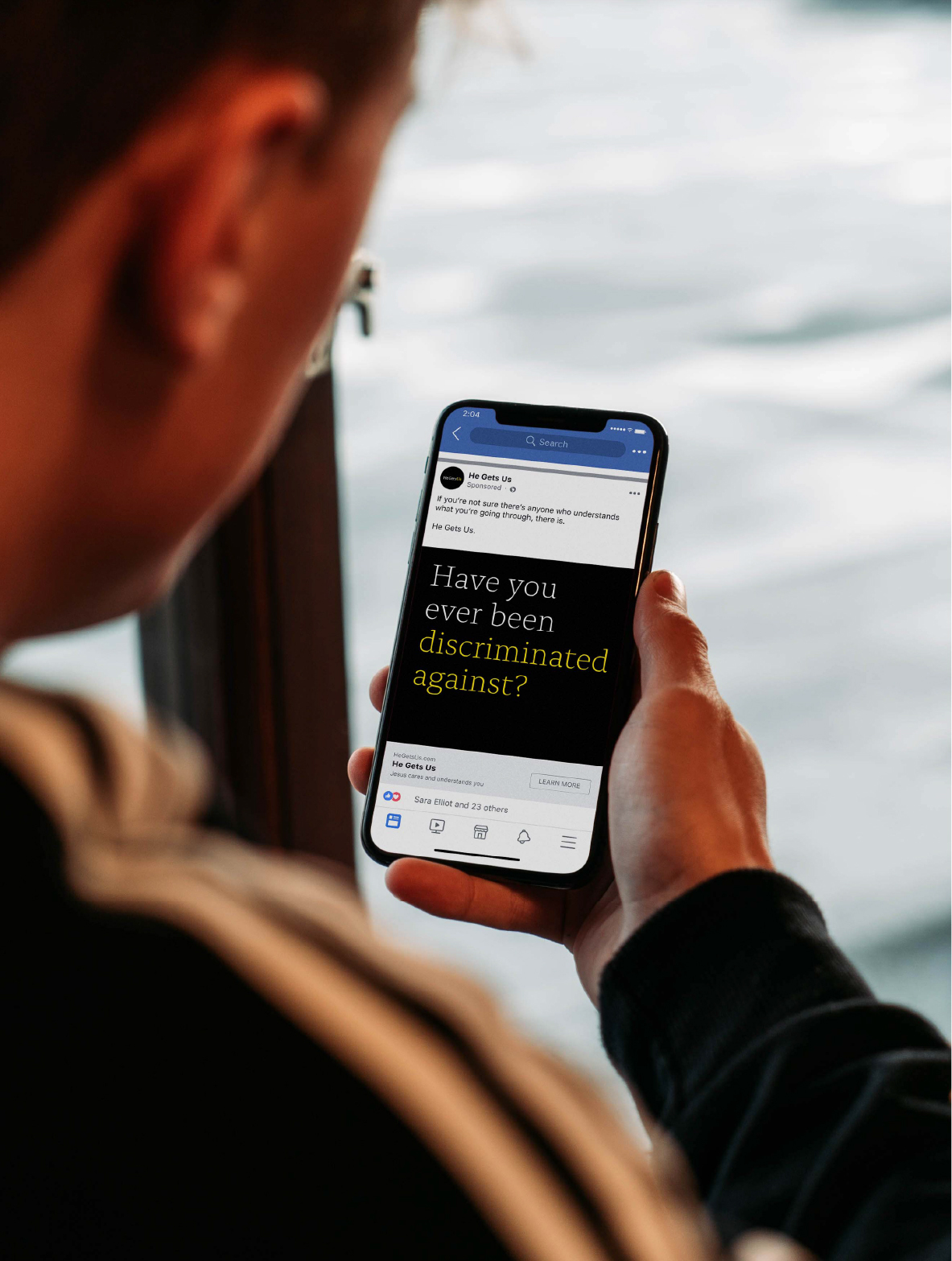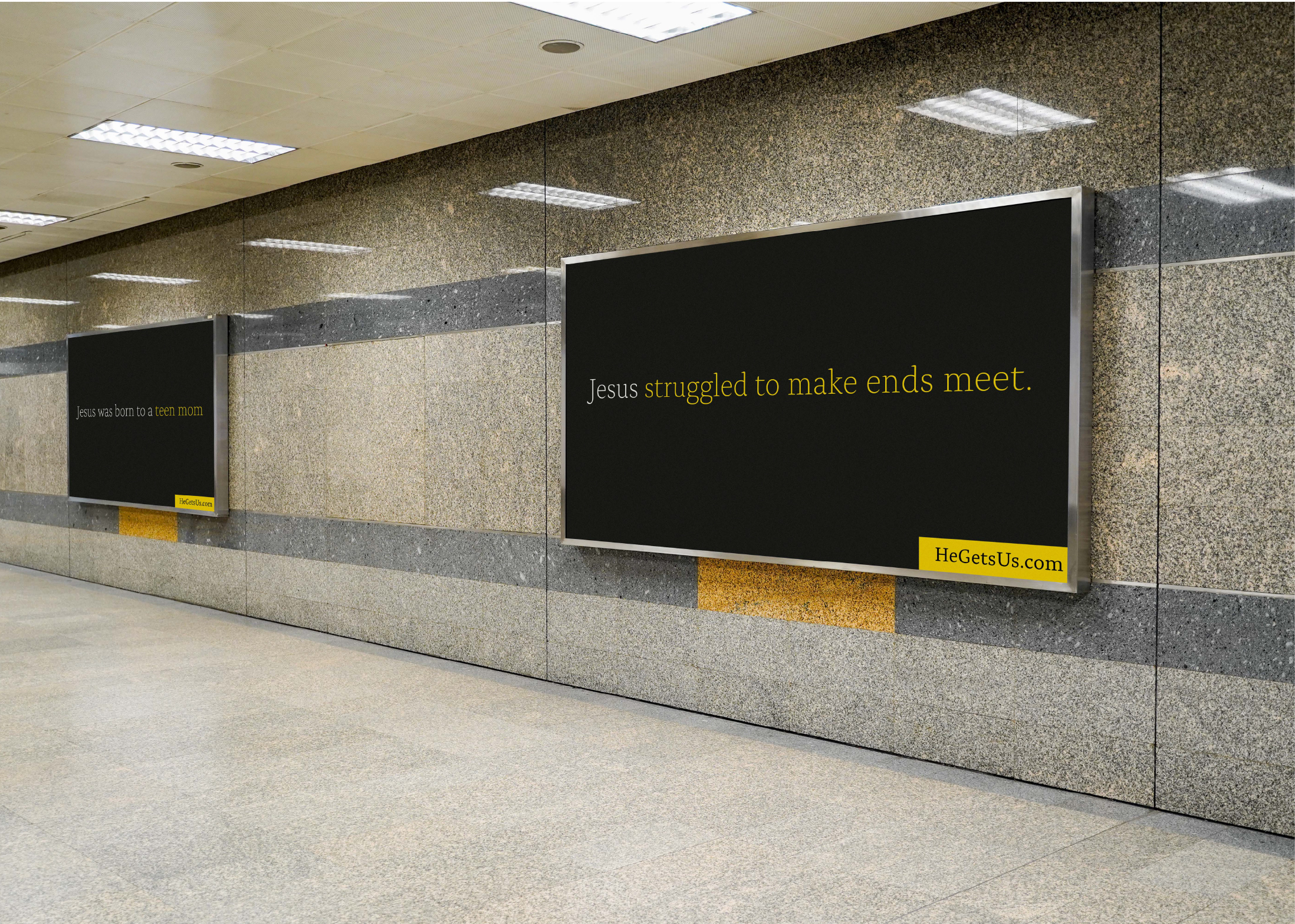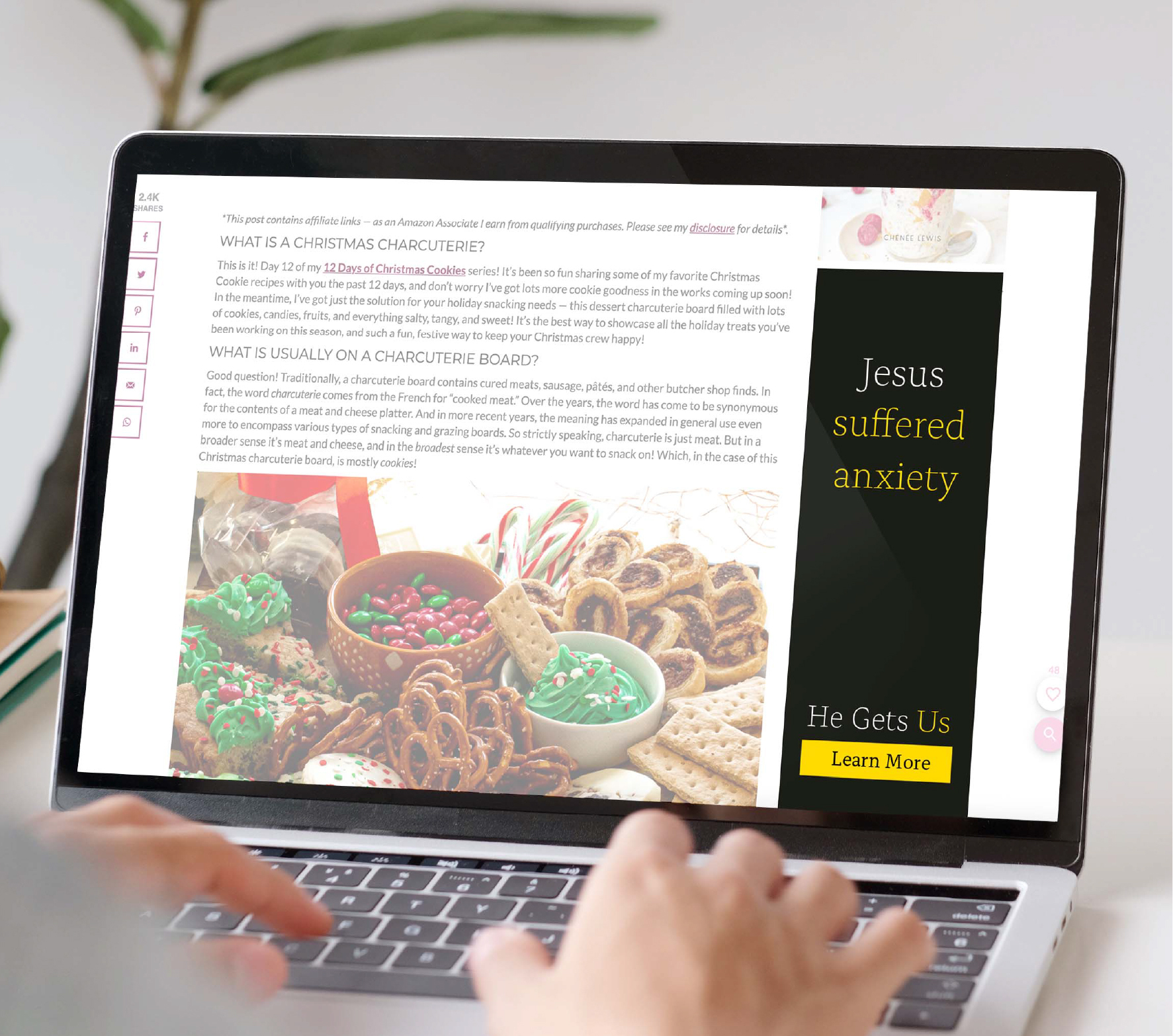 About the Campaign
This campaign hopes to create a revived interest in Jesus in our culture -- a culture that's increasingly confused about who Jesus is.

Somehow, Jesus' message of love has been distorted in the minds of many who now view Christianity as against them -- not for them.

When people see who Jesus really is, we believe they'll be open to exploring his teachings and claims -- especially when they see Jesus' authentic followers in the church living out radical compassion and forgiveness, and loving others as Jesus loves them.
He Gets Us is an initiative of Servant Foundation, learn more here.
Gloo Helps Your Church Reach Your City
Gloo is a new kind of outreach platform designed to help your church reach your city in a way that saves you time, activates your team, and increases your impact. Our goal is to help your church serve more new people, and see more lives changed – each week.

Our done-for-you online campaigns are designed to help you reach people who don't typically go to church – but need prayer, have questions about Jesus, or need help – and deliver them directly to your inbox.
Active Campaigns Available on Gloo

Felt Needs
Our goal with this campaign is to resonate with people by acknowledging their real tangible needs, provide them support and connect them with a loving community that wants to help and know them.

Jesus Cares
Our mission is to bring hope to millions of people around the United States. We want to remind people that they were made on purpose, for a purpose.

Prayer
There is power in prayer and we want our communities to know and feel that we care for them. Our prayer campaign opens the door to conversations and opportunities that we wouldn't have otherwise.
People love the impact they are making with Gloo.
Whether it is their only outreach strategy, or part of their existing stack, Gloo helps churches supercharge their local outreach.
"We've recieved more explorers through GlooConnect than from other programs similiar to this. It's been really great. So whatever you are doing to get Explorers to us, keep doing it."
"I've really enjoyed getting to connect with people who are dealing with real world problems. It's been a big encouragement and blessing to me so far!"
"It's incredibly touching when you've got someone who is in a place of crisis and willing to reach out and that is exactly the person you want to know about and be able to find and connect with"
What are you waiting for?
Start setting up Gloo for your church today and try everything FREE FOR ONE YEAR. We don't even require a credit card :)
Get Started